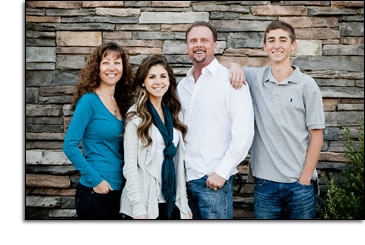 Dr. Grey A. Rappe, D.C. is a Certified Functional Medicine Practitioner, Speaker, Author, Lifestyle Architect and Wellness Mentor, and is quickly becoming one of Southern California's leading experts in lifelong optimal wellness. His breakthrough "Healthy Beginnings Health and Wellness" program has proven that diminished health and vitality can be reclaimed by just about anyone at any age.
Dr. Grey A. Rappe, D.C. was born and raised in Northfield, Minnesota, a small rural college town consisting mostly of farms and open countryside. He attended Mankato State University, Louisiana State University and Los Angeles College of Chiropractic, earning a Bachelor of Science degree in human biology and a doctorate degree in Chiropractic. His postgraduate work is in Functional Endocrinology, Functional Blood Chemistry, Functional Nutrition, Spinal Decompression, High Powered Laser, and Manipulation Under Anesthesia. His certifications include CFMP (Certified Functional Medicine Practitioner); QME (States appointed Qualified Medical Examiner); IDE (Industrial Disability evaluator); MUA (Manipulation Under Anesthesia); FIACA (Fellow International Academy of Clinical Acupuncture) and Custom Orthotic Therapy. Other specialties include fitness and Life Coaching.
Dr. Grey A. Rappe, D.C. began his practice in the Desert in 1990, and has owned and operated numerous offices across the Valley over the years, including locations in Indio and Blythe. He currently practices Functional Medicine in La Quinta, CA, at his Thrive Functional Wellness Center. There he teaches simple, self-care practices and changes of habit, the 5 essential keys to resolving the underlying stressors that lead to the breakdown of health: your nervous system, your endocrine system, detoxification, nutrition and fitness.
His fascinating and refreshing approach to body transformation includes focus on mind set, nutrition, a unique exercise program, and hormone balance. This program will work for all ages, but offers additional specifics to the middle aged "Baby Boomers". His unique ability to deliver his presentations in an upbeat and often humorous fashion leaves his audience with a new sense of excitement and motivation.
Dr. Grey A. Rappe's, D.C. highly anticipated book titled "Thrive; Be a Baby BOOMER ….not a Baby Gloomer" covers everything required to take control of your health and fitness, while dispelling the ever-growing number of fallacies and myths related to this subject.
Dr. Grey A. Rappe, D.C. has been married since 1992, and lives in the desert with his wife and two wonderful teenage children. He loves all sports, and in high school he participated in football, swimming, and track and field. He was also a pole vaulter, reaching the state championship level and earning a scholarship to Louisiana State University. There Dr. Grey A. Rappe, D.C. remained as a student athlete until the summer of 1984, when he participated in the US Olympic trials, held at the Los Angeles Coliseum. He participated in indoor and outdoor NCAA and USA national championships, and became an NCAA All American. At one time he ranked 6th in the nation and 40th in the world in Pole Vaulting. Dr. Grey A. Rappe, D.C. is also a 4th degree black belt in a Chinese martial art he has been studying for nearly 25 years, and is presently working on his 5th & 6th degree black belts.