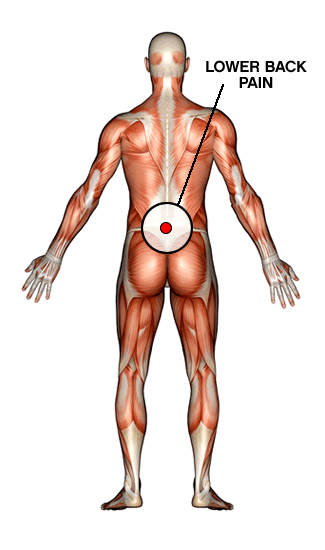 When I first entered Dr. Rappe's office I was very skeptical; my previous chiropractor seemed to make my back problems even worse. However, Dr. Rappe came highly recommended by some trusted friends, so I renewed my faith in the science of chiropractic.
And I am so glad I did.
After a few visits of regular adjustments the immense lower back pain and spasms eased and slowly disappeared – for a time. However, I stopped attending and the pain returned right before my vacation. Luckily, at this point Dr. Rappe became certified in the new technology of laser and spinal decompression. He recommended treatment utilizing a combination of both machines. A few weeks later and I was ready for vacation pain-free. For over a month I did a whole bunch of crazy stuff without worrying about my back... until the whiplash incident where my back was completely thrown out. This was the source of an unbelievable amount of pain – more than I had ever experienced. Walking even proved to be unbearable, but I still had another month left of vacation to go, so nothing was done, making the damage even worse.
Upon my return and a consultation with Dr. Rappe he placed me back on an intensified version of the treatment I was receiving before.
Two months. Two months is all it took to gain my life back again. Two months of laser, spinal decompression, and adjustments is all that was needed for me to bend in any direction without screaming, to stand on my feet and work for eight hours a day without holding my back, to roll over in bed without waking up in a cold sweat, to dance in heels, to jump out of planes, to physically train in the art of boxing. Two months is all it took for me to live like me again.
I stopped treatment over three months ago and haven't had an ounce of pain since. All I have to thank for this is Dr. Rappe and his staff for their fantastic care.
- Lynsey Jonas, 8th grade teacher