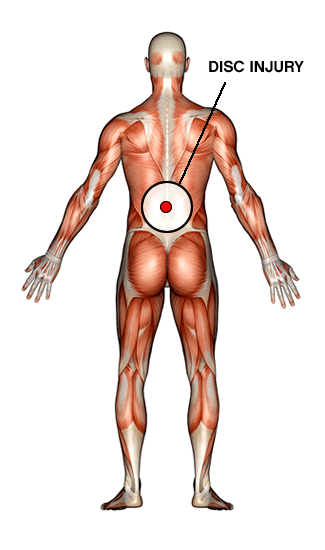 Dear Dr. Rappe and Staff,
When my 16 year old daughter was diagnosed with a protruding herniated disc, as any parent I was concerned. She was experiencing a lot of pain and discomfort. I took her to all her appointments, from pediatrician to orthopedics; I tried to help alleviate her symptoms with all they asked us to try. We went to physical therapy, in which a therapist told us all they had to offer her was pain management because her injury was so severe. Then, we went on to a pain management facility, where we found there was nothing they could do to help my daughter.
As a mother I felt very helpless seeing my daughter's condition get worse. At this point the only options she had were surgery or the use of pain killers on a regular basis. And the problem between appointments to these specialists was that my insurance had to get the referral, then authorize it, then wait for the phone call from the place to me, and so forth. It went on and on and time passed and yet no solution. I had to pull my daughter out of regular school and put her in a home school environment because the sitting for long periods of time, then rushing to the next class was too much for her.
I am a woman of faith, and I knew there was something out there that would heal my daughter. I knew God would guide me to the right physician. My last option was to wait for an orthopedic group in Loma Linda to see her, and the appointment wasn't until the summer. Finally, a friend of mine recommended going in to see Dr. Rappe. She had a friend that had been treated with spinal decompression that had tremendous results. I said, well, I could look into it, and what did we have to lose, right?
Well, needless to say, my daughter is now back in school for her last year of high school, and she has regained all her range of motion. And I am a mother that has truly seen a miracle in the life of her child. The staff here is very attentive to our needs, Arlene is a wonderful office manager, and she is always very patient with us. Mrs. Rappe was able to see our predicament, and gave us a kind and warm response to our situation. Dr. Rappe has gone above and beyond his call; he has been able to heal my daughter, not just physically but also mentally. He is a wonderful counselor and friend. We thank you so much from the bottom of our hearts; you have made a difference in our lives. God bless you.
Sincerely,Blanca Carrasco